What should you include with your small business security system in Fresno?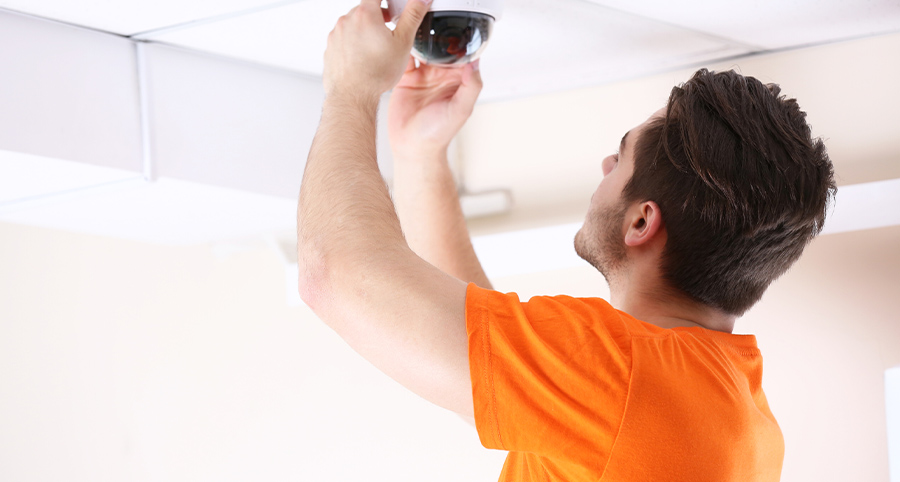 You've been through all the blood, sweat, and tears it took to get your business off the ground. Now you need to protect it. Elements such as video cameras, round-the-clock monitoring, and integrated fire detectors will be well worth it to cover you from the many hazards brick-and-mortar establishments encounter. Even though your company is different from all others, there are some important devices that all small business security systems in Fresno ought to have. See what they are and how they might benefit you.
Indoor and outdoor cameras are critical for your Fresno business
Standard threats like shoplifting and theft are things you'll need to protect against as a small business owner. By using video surveillance, you'll be able to keep a close watch of shoppers, employees, and vital spots like entryways and points of purchase all day long. Not only will you have the capability to record unscrupulous movements, you'll have the chance to prevent it from occurring at all.
Well-placed surveillance systems will catch the attention of wannabe burglars, leading them to think carefully about taking action. Tools like the Vivint Outdoor Camera Pro even have the ability to proactively deter thieves. Here's how this smart component can benefit your business:
Smart Deter: This unit will notify thieves that they've been spotted by giving an unmistakable sound and flashing a red, LED circle next to the lens.
Crystal-clear video: You will observe exactly what's happening with high-def, wide-angle viewing, and night vision functionality.
Smartphone access and alerts: If something happens on your premises, you ought to know promptly. When utilizing this Vivint video camera with the helpful Vivint app, you are able to obtain automatic notifications and view current or recorded clips directly from your cell phone.
Add entrypoint sensors and motion detection devices
Your security cameras might be enough to dissuade burglars but you'll still want to have another line of defense in the event a robbery happens. Window and door sensors, motion sensing equipment, and glass break sensors will protect your most at risk access areas. If a device is set off, you and your 24-hour monitoring professionals will be notified immediately.
Your small business security system in Fresno should have smoke and CO detectors and round-the-clock monitoring
The personnel and patrons of your establishment have to be protected along with your valuable goods. If an emergency like flooding or a fire happens, you ought to have a system installed that not only alerts people in the building swiftly but also notifies you and your monitoring specialists. Vivint's smart smoke, fire, and carbon monoxide detectors will aid in minimizing danger and destruction while getting first responders to your site promptly.
Fresno smart locks are ideal for many businesses
Would you like to track who's entering the office? Would you like to control access to specific rooms? Smart locking systems give you that ability. You can even have notifications issued straight to your mobile device and engage or disengage locks with the Vivint app.
Find small business security systems in Fresno
A diverse Vivint security system with 24-7 monitoring, cell phone access, and a wide range of smart devices is one of the most worthwhile things you are able do to safeguard your business. And you'll profit from a skilled installation that makes certain all elements are installed properly and functioning as anticipated. Contact (559) 354-6624 or submit the form on this page to start on your customized business security system.