Home security system insurance discount in Fresno and additional ways to save with a smart home security system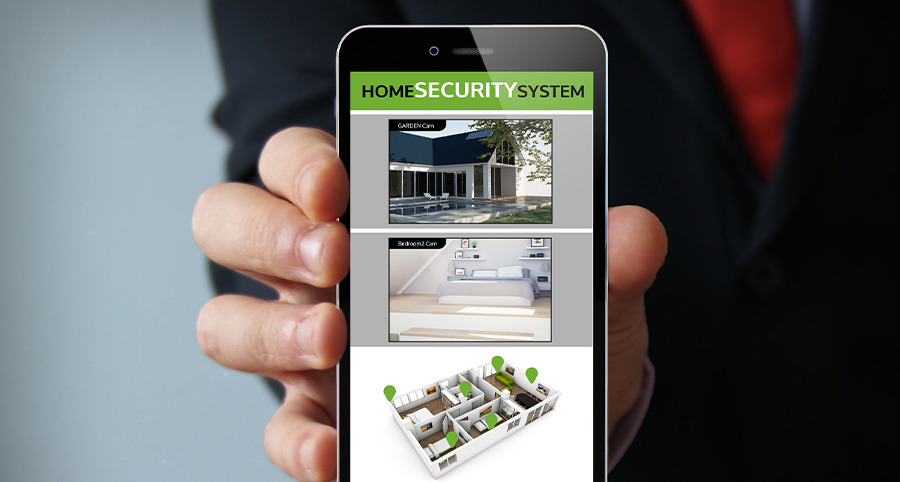 It's commonly accepted that home security systems are valuable additions to boost your family's protection. They shield your house from hazards with modern devices like video cameras, smart locks, and alarms. With the proper system, you also receive the advantages of a monitoring team that instantly takes action as soon as your alarm is triggered.
But there's another thing to consider as your home's defense can help you from a financial standpoint. To begin, there's savings on utility costs with automated components. And in many cases fully integrated systems like those offered by Vivint may include a home insurance discount.
Monitored smart homes are the right choice for insurance discounts in Fresno
The fact of the matter is you may be able to get an insurance discount on your home security system in Fresno. The amount of your discount might vary greatly and is dependent on two important variables - your insurer and the kind of components you install. While a minimal, bare-bones alarm with a couple entry-point sensors may equate to a minor premium reduction, there might be a chance to elevate your discount to a greater extent.
When you have elements such as video cameras, monitored carbon monoxide detectors, and smart locks, you could get more of a financial benefit from your insurance provider. If you want an even bigger discount, you are well advised to incorporate 24/7 monitoring. By including monitoring, you're telling the insurer that someone is consistently looking after your residence and ready to respond to emergencies, regardless of whether you're at home or away. To get specifics on your eligibility and the amount you can save, contact your insurance agent.
Home automation in Fresno is another way to save
If you're interested in more ways to reduce spending, it's time to consider home automation. Imagine having a smart thermostat that discerns your normal routine and changes settings in correspondence. When you leave in the morning, your thermostat can automatically adjust to help you conserve energy. Your lighting can function in a similar way and activate if you come into a space or shut down if you leave. As time passes, the reduction of your energy expenses can be substantial.
Whole-home packages by Vivint are simple to implement and are able to be programmed during the install or completed at a later time through your central command hub or cell phone app. You can quickly program a flexible, multi-faceted system.
Didn't remember to turn the lights off? You can now get access no matter where you are
An additional means to cut costs is by accessing your system remotely. Even though your smart home is able to make adjustments on its own, you are also able to simply direct components from your cell phone. If you forget to turn off your lighting or adjust the thermostat prior to exiting, don't fret. Just access the Vivint app on your smartphone and make the desired updates. You are even able to engage or disengage your system from wherever you are. Would you like to adjust how your devices interact? You are able to update that from your mobile device as well.
Contact us for your own smart home system in Fresno and let the savings begin
Ready to start cutting costs with a home security system insurance discount in Fresno? Consult with a Vivint professional today to create a monitored smart home that will decrease insurance premiums while raising your home's protection and versatility. Place a call to (559) 354-6624 or complete the form to begin.